We're building a
brighter future.
The Sanger Unified Ag Complex will be completed in three phases, each devoted to a particular agricultural discipline: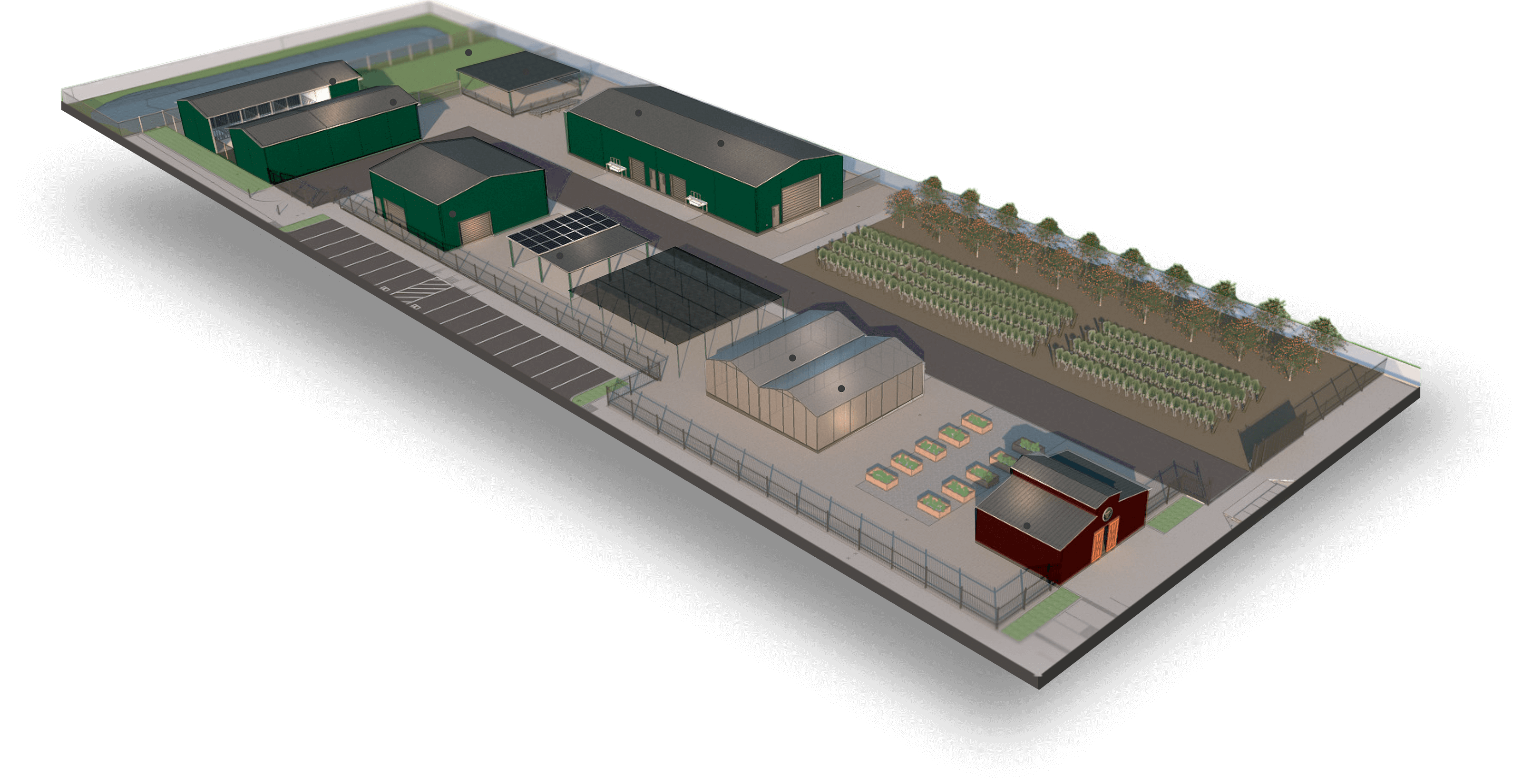 Water Energy & Technology (WET) Lab
Sustainable Outdoor Makerspace
Water Energy & Technology (WET) Lab
Sustainable Outdoor Makerspace
Plant Science
The outdoor Plant Science Lab will help students understand the concepts of Farm- to-Table and Ag Business. With Farm-to-Table, students educate their school community by creating meal kits containing fresh produce which they plant, harvest and package. The Ag Business unit allows students to create strategic ag business plans that incorporate ag development, farm management, product marketing and sales.
Animal Science
This phase will engage students with topics that include biotechnology and the raising and training of livestock. Students will gain experience in animal health, handling and safety, as well as animal products, selection and marketing. In addition, students will have the opportunity to practice the grooming, care, and exhibition of livestock.
Innovation
Three different facilities will comprise this phase. First will be the Water, Energy and Technology (WET) Lab, where students will investigate the impact of these powerful forces on the world and on one another. Students will create projects investigating innovative approaches to water conservation and renewable energy. The second facility, the Innovation Lab, will be the host site for robotics, design challenges, ag engineering competitions, and ag power and technology instruction. The final facility, a sustainable outdoor Makerspace, will be a fully-equipped workplace where students are invited to create, invent and learn.